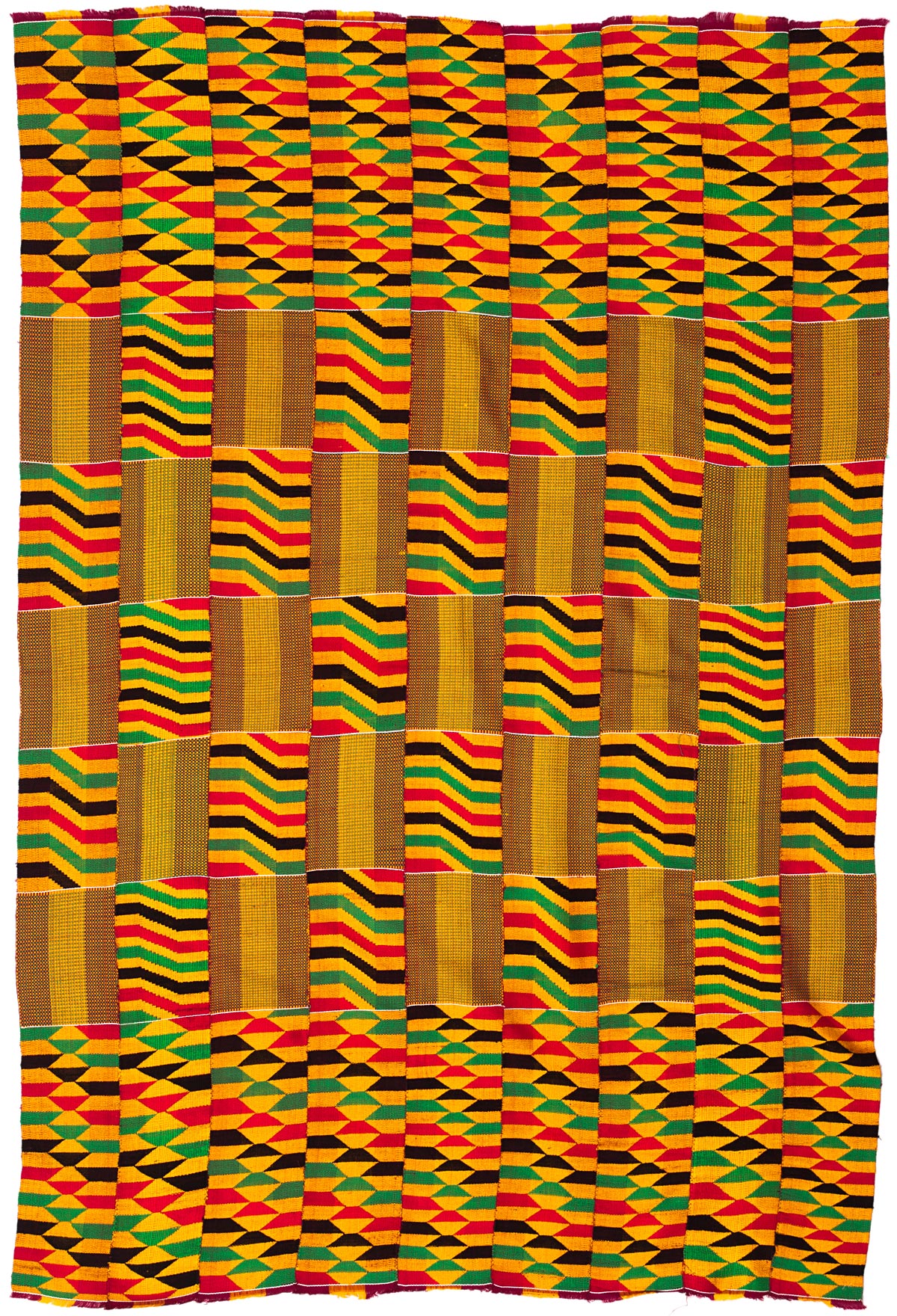 One of the most famous textiles that are used in Ghana is the Kente. New clothing lines such as ANEBA put a new twist integrating new Kente fashion. There are many conflicting claim regarding this most celebrated textile's actual origin. Even though many of the mainstream texts do attribute the link of the famous Kente textile to the Ashanti, there is also another credible and alternative view that it is actually originated with the Ewe people, who are from Ghana. To know more about the origination of this most famous cloth, this article will take a look at the origination of the Kente cloth.
What is the possible origination of this popular cloth?

Even thought, there are various types of patterns and colours of this particular clothing, this clothing also reflects the history of the Ashanti people. Ashanti are those who are the members of the Akan people. These people speak the Akan or the Ashanti dialect when communicating. The meaning of Kente is "basket". This is said to be originated from the dialect that they speak. On the other hand, they refer to this cloth as "nwentoma" and this means woven cloth in their language.
The empire of Ashanti was located in the present day Ghana, which first emerged during the 17th century in West Africa. There are many myths and stories regarding the Kente and one of the popular legends from Ashanti mention that, from the Bonwire village, two farmers named Watah Kraban and Krugu Amoaya came across a spider named Ananse. This spider is a popular character in the Ghanaian mythology. It was spinning a web and the farmers were in awe when they watched the magnificent web. They returned back to their village and tried to re-create what they came across.
From the white and … Continue Reading